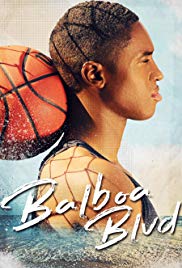 Opis:
A young man troubled by his past finds comfort playing basketball alone, until a persistent homeless man claiming a love for basketball disrupts his summer. Teaming up they take on street games for cash and their unlikely friendship develops both on and off the court. He discovers answers to his past both touching and tragic, as basketball becomes more than a game.
Slično za pogledati
Komentari
Two treasure hunters uncover a sealed tomb and awaken a mummy that has waited years to come back and wipe humanity from the face of the Earth. It's a race against time as they try to stop the Mummy...

Nakon što joj sin bude kidnapovan, vojna specijalistica kreće u krvavu poteru na udaljenim planinama da bi vratila svog sina.