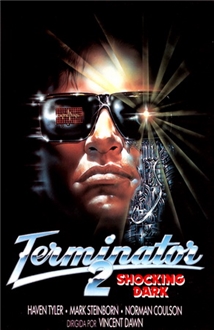 Opis:
In a polluted future Venice researchers work to improve the situation. One day, unknown forces start killing them. A team of soldiers and a couple of civilians is sent to investigate. Soon, they encounter strange murderous creatures.
Slično za pogledati
Komentari (2)
Radnja filma se dešava u samostanu gde opatice padaju pod uticaj đavola koji ih je zaposeo...

A clone/mix of PREDATOR and ROBOCOP gone nuts jungle flick with an international cast, exotic locale and good electronic music.

A serial killer in Freddy Krueger's rubber mask terrorizes the city of Virginia Beach, killing many women after raping them. One of her victims is a beautiful Tara Buckam in the role of Melanie Beck...