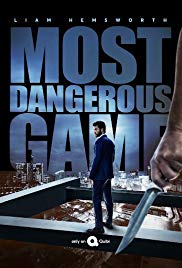 Opis:
Desperate to take care of his pregnant wife before a terminal illness can take his life, Dodge Maynard accepts an offer to participate in a deadly game where he soon discovers that he's not the hunter - but the prey.
Slično za pogledati
Komentari
Moe Diamond is a New York City money launderer who wakes up with no memory and millions of dollars in stolen cash and drugs. He must soon scour the streets in search of answers while trying to dodge...

Film donosi nekoliko priča objavljenih u američkom časopisu koji izlazi u jednom francuskom gradu...