Film
Lewis & Clark: The Journey of the Corps of Discovery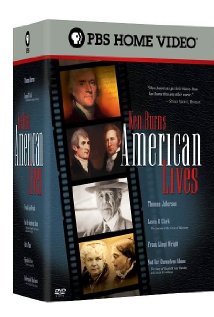 Opis:
This film documents the exploration expedition led by Meriwether Lewis William Clark into the interior of North America in the early 19th century. We follow the Corps of Discovery as they winded their way across the unknown territory gained in the Louisana Purchase by the United States in their futile search for the legendary Northwest Passage. Along the way, they discovered wonderous new things as they depended on the aid of Native Americans like their adept guide, Sacagawea, as they conducted the most important exploration mission in American history.
Slično za pogledati
Komentari
Throughout American history, heavy alcohol consumption has been a pervasive part of its national social character. However in the 1800s, a growing Temperance movement arose determined to oppose the...

The history of the U.S. National Parks system, including the initial ideas which led to the world's first national parks and the expansion of the system over 150 years.

A documentary that weaves together the stories of Theodore, Franklin and Eleanor Roosevelt, three members of one of the most prominent and influential families in American politics.