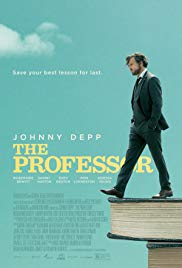 Opis:
After learning about his terminal diagnosis, a college professor decides to live his life to the fullest by drinking, smoking and insulting everyone around him. While going through the stages, he come to terms with the great truth of his life as he mends broken relationships, embraces the people in his life and learns to ignite his inner good spirit.
Slično za pogledati
Komentari (7)
Radnja kriminalističke drame se fokusira na tri žene koje su osuđene na smrt, a koje su bile članice zloglasnog Mansonovog kulta. Njihova kazna je pretvorena u doživotni zatvor nakon ukinuća...

1983. In a quiet Midwestern town, a young deputy covers up a murder at the hands of his brother triggering a series of events that sends them and the victim's family towards a shattering climax.

Ubistva Tupaca Shakura i Notorious BIGa pokreću veliku istragu...